Hue EcoLodge

A true hidden gem
THE LODGE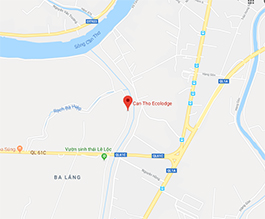 Stay in a "garden home"
Live among nature
Blend into local life
Travel off the beaten path
Travel responsibly
The Lodge
Hue Ecolodge brings together our 15 year experiences in Vietnam travel and hospitality service. We are also the first local service provider that is fully dedicated to and engaged in eco and responsible tourism in Hue. Situated in a verdant, centuries - old village, our lodge makes your ideal "home away from home", and more.
Hue Ecolodge was built with our ardent love for the land that is so fertile, tranquil and pretty like a soul soothing poem. Our boutique ecolodge offers 10 bungalows with 20 rooms in total, all built from natural materials: bamboo, wood, rattan and straw. Its baked brick walls, tile floors, wooden bathtubs and straw roofs blend effortlessly into untouched nature and authentic traditional culture setting of Thuy Bieu Village. Based on the concept of local "garden home" style, all our bungalows are complete with private gardens that are wonderfully preserved during our lodge construction.
For those who are seeking to simultaneously relax in a pristine natural setting and to engage themselves into the richness of day to day local life, Hue Ecolodge delivers in every way. Whether it is walking on a village path, swimming in the river, cooking the way locals do or simply sleeping with a symphony of cricket sounds, all will charm your heart. Hue Ecolodge is not just a place to stay as a guest but also a place to return to as a home comer whenever you feel weary.
Lodge Facilities & Amenities:
10 charming bungalows built in garden home style
Each bungalow complete with private garden
Large outdoor swimming pool with space for kids
Spacious restaurant surrounded by trees
Cosy foot massage room with open air
Wi-Fi in rooms and public areas
Private house for guides & drivers of travel agents
Bicycle for rental
Free parking area
Laundry service
Room service
24 hours concierge
Sightseeing and tours
Transfer from Hue airport/ train station

Hue Ecolodge – A true hidden gem