Hue EcoLodge

A true hidden gem
THE LODGE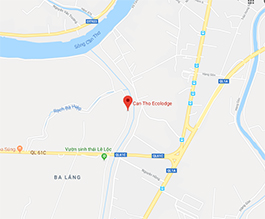 Stay in a "garden home"
Live among nature
Blend into local life
Travel off the beaten path
Travel responsibly
Booking conditions
PRICE VALIDITY
The price listed on our site depends on season, room style & type and package type. The price in VND (dong) is for reference purpose only and subject to exchange rate fluctuation everyday. Please contact our sales for detailed information on price.
Children policy
- Child below 5 shares room and bed with parent is FOC, limit to 1 child/ room only. If you have more than 1 kid or you want an extra bed, please specify in reservation form.
- Child from 5 to 12 will be charged by 75% the rate for adult
- Child from 12 & older will also be charged as adult
DEPOSIT & PAYMENT
- A minimum deposit of 50% of the full amount (plus a banking fee) is required to secure your bookings with us.
-The balance must be paid at least 7 working days before arrival.
CANCELLATION POLICY
Cancellation charges are calculated from the day the written notification is received by Mai Chau Ecolodge, and as a percentage of the full amount:
1. FIT:
From 1 to 2 rooms: More than 7 days prior to check-in
More than 7 days prior to check-in: No cancellation charge
From 6 to 3 days prior to check-in: 50% of total rates
Less than 72 hours prior to check-in: 100% of total rates
No-show: 100% of total rates
From 3 to 7 rooms: More than 21 days prior to check-in
More than 21 days prior to check-in: No cancellation charge
From 20 to 14 days prior to check-in: 50% of total rates
From 13 to 7 days prior to check-in: 75% of total rates
Less than 7 days prior to check-in: 100% of total rates
No-show: 100% of total rates
Cancellation charges apply for each cancelled number of reserved rooms
2. GIT:
Less than 10 rooms : More than 30 days prior to check-in
From 11 to 15 rooms : More than 50 days prior to check-in
More than 15 rooms: More than 60 days prior to check-in
Before cut-off date: No cancellation charge
After cut-off date
From 30 to 20 days prior to check-in: 50% of total rates
From 19 to 10 days prior to check-in: 75% of total rates
Less than 10 days prior to check-in: 100% of total rates
No-show: 100% of total rates