Hue EcoLodge

A true hidden gem
THE LODGE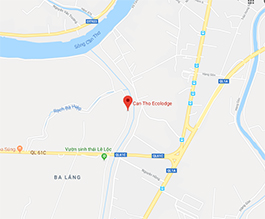 Stay in a "garden home"
Live among nature
Blend into local life
Travel off the beaten path
Travel responsibly
The Restaurant
Hue is a culinary centre of Vietnam, definitely a not - to - miss for foodies. Around two thousands of Vietnamese traditional dishes take their origins from Hue. Here, you can dine like an emperor on a peasant's budget. With stamps of royal cuisine, Hue food is light, noble and elegantly presented with an abundant dose of herbs and chili. In Hue, cooking is an art and food is life itself.
Located right at the heart of the central garden and surrounded by luxuriant pomelo trees, our restaurant ensures you a fantastic local dining experience. When the season comes, the whole restaurant is filled with delightful pomelo blossom fragrance, creating a very pleasant ambiance. With a lot of space, we can serve up to 150 guests.
The restaurant is designed to embody Hue refined traditional housing architecture. It features a high roof to keep the room well ventilated and filled with fresh air. Its elaborate interiors, bamboo lamps and wooden furniture bring an elegant, cosy and truly Hue feel. There is an open air veranda outside the restaurant, reserved for our small cooking classes. For a more private and romantic dining experience, we can arrange a table in your own room garden upon your request.
Our restaurant offers a fantastic blend of Hue traditional food and some other Vietnamese quintessential delicacies. We use organic vegetables and herbs grown in our own gardens and from nearby families so that our guests can enjoy the freshest and best quality food.