Hue Ecolodge

A true hidden gem
HUE TOURS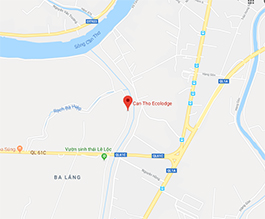 Smile at Death
Posted date: 8/21/2018 2:41:16 PM
Đối với người châu Á, lăng mộ đại diện cho sự khởi đầu của cuộc sống vĩnh cửu. Lăng mộ là "ngôi nhà trong thế giới khác." Triết lý này được thể hiện tốt nhất ở Huế.
When the city was first planned, it was meant to comprise both the Yang world (Citadel – town for those alive) in the east and the Yin underworld (graveyards for the departed) in the west. The tranquil Perfume River served to connect both of these distant worlds. During the 150 years of the Nguyễn dynasty when Hue was chosen to be a national capital, the Perfume River was dubbed the "royal path" or "path of returns" because when Nguyễn dynasty kings died, they were carried by boat on the Perfume River to their eternal resting place.
Nowadays Hue still boasts seven mausoleums of kings and queens of the Nguyễn dynasty, dozens of graveyards of lords and their consorts and hundreds of grandiose tombs of mandarins and aristocrats. The majority are scattered in western and southwestern mountainous areas of the city. All of these graves are respectfully called "Lăng," a special term once exclusive to kings and queens. The mausoleums of kings have a dominant place due to their grand scale as well as their exceptional value in history, architecture, fine arts and philosophy.
Gia Long Mausoleum (Thiên Thọ Lăng) was constructed between 1814 and 1820 and is the first mausoleum of the Nguyễn dynasty. It covers 2,875 ha and is located at the head of the Perfume River, about 16 km from Hue. The main graveyards of King Gia Long and his empress lean against the Mountain of Grand Longevity (Đại Thiên Thọ sơn) and face the south. The mausoleum is encircled by 42 mountains of various sizes, making its landscape mighty and spacious. Also in this area are other six graveyards of the king's family, including his preceding Nguyễn lords, empress dowager, empress and princesses. Perhaps King Gia Long planned the entire area to be a collective mausoleum of the Nguyễn clan, yet his successive kings seem to have ignored his wish.
Minh Mang Mausoleum (Hiếu Lăng) was constructed between 1840 and 1843 and is located in Hieu Son Mount, near the convergent point of the Right and Left creeks, which create the Perfume River. The mausoleum is near Kim Phung Mount, the chief mountain of Hue. Its total area is nearly 500 ha, including an inner space of 15 ha. Minh Mang Mausoleum is constructed in an asymmetric fashion with changes in altitude that create sudden spatial effects. The mausoleum is famous for its asymmetrical beauty.
Thieu Tri Mausoleum (Xương Lăng) was built between 1847 and 1848 in Thuan Dao Mount against Thien An Mount. It faces the Perfume River and is flanked by neighboring royal graves including those of Hieu Dong (mother of King Thieu Tri) and Co Thanh (parents of King Gia Long). On the opposite riverbank sits Hon Chen Temple. The mausoleum has no inner walls and its two mausoleum and graveyard axes are parallel to each other. The total area is about 400 ha.
Unlike the three mausoleums above, Tu Duc Mausoleum (Khiêm Lăng) was initially meant to be the king's leisure palace. Constructed between 1864 and 1867 it was just a mausoleum after the king's death in 1883. The complex is nested in Duong Xuan Mount and neighbored by various graveyards, including Dong Khanh Mausoleum (Tư Lăng), Kien Thai Vuong Mausoleum (father of three kings Dong Khanh, Kien Phuc and Ham Nghi) and the tombs of Empress Dowager Thanh Cung and Empress Dowager Tu Cung. Within the inner tomb of King Tu Duc are the tomb and altar of King Kien Phuc (Bồi Lăng) and tomb of Empress Le Thien (Khiêm Thọ Lăng). The mausoleum, which spans 220 ha, is famous for its poetic and sweet enchantment.
Duc Duc Mausoleum (An Lăng) was constructed in the late 19th century in a randomly chosen location. Although it is of modest scale and mediocre design, the mausoleum is situated in the downtown where two other patriotic kings were interred: the son (King Thanh Thai) and the grandson (King Duy Tan), earning it considerable attention from visitors.
Khai Dinh Mausoleum (Ứng Lăng) was constructed most recently (1920 – 1933) in Chau E Mount. Despite its modest size, the building is colossal. The architectural design incorporates both Vietnamese and Western 20th century techniques resulting in distinct and unique features.
Arguably, royal mausoleums of the Nguyễn dynasty in Hue marked the peak of the traditional burial architecture in Vietnam. Each of them is a fantastic masterpiece with remarkable architecture, sculpture and decorations, not to mention exceptional conceptual and philosophical values. The beauty of nature was always considered in the design and planning of these mausoleums. An astonishing fact is that the majority of these masterful works was envisaged by the kings of the Nguyen dynasty themselves: King Gia Long and King Minh Mang designed their own mausoleums, King Tu Duc delineated mausoleums for himself and King Thieu Tri while King Khai Dinh also directly planned and supervised the construction of his mausoleum.
Anyone who visits will agree that the endless charm of the mausoleums of the Nguyễn dynasty make Hue a lovely and compelling destination.
Nguồn: culturemagazin
Share This