Hue Ecolodge

A true hidden gem
HUE TOURS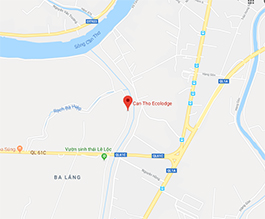 Hue in my eyes (part 1)
Posted date: 3/20/2018 10:36:15 AM
After a fourteen hour, overnight, train journey south, we arrived in Hue about half way down the length of Vietnam. We were met at the station by our new guide, Mr Tuong, and taken immediately to a restaurant for breakfast. Following breakfast, we walked down to the Perfume River, where there was a line of dragon headed boats moored along the bank. They were very crudely made with tin cut to a template and fixed together. The smiling faces of a couple and their two children assured us as to which boat we should step on to. As soon as we were all aboard, we were off, down river. The Perfume River gets its name from the fact that during the autumn the blossom from fruit orchards up stream falls into the river, flows downstream, and as it does so gives off a perfume like aroma. This was not the case as we travelled down the river, which was a muddy brown, like so many rivers in Vietnam.
In the centre of the main cabin of our boat was a stall selling a wide range of gifts from ethnic clothing to jewellery, to paper crafts etc. The women in the group spent much of the journey satisfying their urges for some retail therapy, having been largely deprived of such opportunities so far during the trip. While they were engaged in that activity, the men took turns to pilot the boat. Anything was preferable to having the boat captain's three year old daughter steering the boat.
After some time we berthed to visit Thien Mu Pagoda, a seven tiered pagoda built in 1601. It has a prominent position, perched on a hill overlooking a bend on the north shore of the river. It also, clearly, has some significance with the local population, because there were many Vietnamese families, very smartly dressed, enjoying an outing during the Tet Festival. It was a time for family portraits, for children to be photographed at their best, creating lasting memories.
Beyond the fearsome guardians of the Pagoda, two giants with large, almost real, beards, the site opens out into a lawn area with a temple housing Buddha. Behind is a further lawn area with ornamental ponds, and beyond that pine forest. The temple is home to a particular sect of monks who wear brown or grey habits but stand out from other monks because of their very strange hair style. While the bulk of their head is shaved, a patch is allowed to grow untouched, often from one side of their head.
The most internationally famous monk from Thien Mu is the Venerable Thích Quảng Đức who drove to Saigon in 1963, got out of his car and sat in the cross- legged lotus position on the ground and meditated while fellow monks doused him in petrol and set fire to his body. The ritual suicide in protest against the anti-Buddhist regime of President Diem captured news headlines around the world. The car that he used to drive to Saigon is on display to one side of the complex.
Returning to our boat, we continued our journey while the women continued their shopping. Eventually coming ashore on the south bank, we disembarked to find some bicycles waiting for us. We had to ride these in order to reach our accommodation for the night at Hue Ecolodge. This was a fabulous place, set in its own spacious grounds with trees and shrubs. The rooms were all individual bungalows, beautifully furnished. Not only did they have an en suite but also a private cobbled yard which also had a shower in it.
Simon showing off!
After freshening up, we again took to the bikes for a ride around the village. These bikes were not perfect by any stretch of the imagination. The seats were all fairly low and not in the most comfortable position for riding. They had seen some use. Nevertheless, we enjoyed, not only the exercise, but also seeing village life, which always seems to take place outside. Most people were enjoying being at home, with families, for the festival.
Share This