Hue Ecolodge

A true hidden gem
HUE TOURS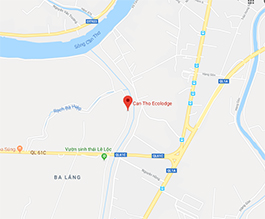 Hue Ecolodge The Most Unique Taste of Hue
Posted date: 6/16/2018 11:12:20 AM
Tucked away in the mystical mountains of central Vietnam, the historic city of Hue is a national treasure just waiting to be discovered. Serving as the capital of Vietnam for over one-hundred years under the Nguyen Dynasty, this coastal region has an incredible cultural history in addition to boasting outstanding natural beauty. Despite its beauty and historical significance, Hue has miraculously avoided substantial tourist attention. This makes it a perfect destination for anyone wanting to avoid touristy 'tack', as it provides an authentic experience that is truly representative of Vietnamese heritage as oppose to the international tourist industry. As Hue is gradually being discovered and starting to gain recognition for these very reasons, it is the perfect time to go – but its important to choose your accommodation wisely.
Much like the rest of Vietnam, Hue is home to a variety of classic hostels, hotels and homestays, but if you're after a more authentic experience that brings you close to the local people and incredible nature, then Hue Ecolodge is the Việt to your Nam.
Sitting on the bank of the perfume river (Sông Hương) amidst tropical mountains and rainforests,Hue Ecolodge provides a charming setting for travellers of all walks of life. With eco-initiatives at the centre of its philosophy, this resort provides not only a unique closeness to local cultures and the natural world, but it allows you to do so in a responsible, environmentally-friendly manner. This ecolodge is one of a kind in the Hue region, and so it's a must-visit if you're intending to travel in a responsible manner. In addition to the eco-initiatives, this resort oozes with luxury, boasting first-class facilities and services.
Constructed with locally-sourced, traditional materials, every luxury chalet is inspired by the surrounding nature, with buildings designed to reflect the traditional Hue-styled architecture to blend in with the cultural landscape. Room interiors are light and spacious, with terrace views ranging from meandering rivers to exotic gardens. Every room is furnished with ceramic tiled flooring, en-suite bathrooms with tropical showers and wooden bathtubs, an outdoor terrace, queen-size (double or single) beds, and a mini bar for that night-time rice wine.
Activities on offer range from cultural and artistic handicraft experiences to sport-based activities including expeditions lead by one of the many workers employed from the local community. In a region of strong Buddhist beliefs, the surrounding landscape is scattered with majestic temples and ancient pagodas, offering an insight into the religious heritage of South East Asia, and providing quiet and space for self-reflection. Bikes are free to hire from the resort, offering the freedom for personal discovery. Explore the countryside or take a trip to the famous ThuanAn beach and cool down in the Tam Giang lagoon.
Regardless of the abundance of nearby attractions, there are plenty of ways to keep yourself busy within the walls of the resort. Day and night, the eco-restaurant serves a variety of delicious cuisines, the spa service offers everything from massages to manicures, the swimming pool is unsurprisingly a popular favourite, and the bar stays open late serving everything from international wines to local beers and cocktails. Hue Ecolodge accommodates for the whole family in addition to being an oasis for the solo traveller or adventurous couple, and despite the secluded nature of this resort, Hue city airport and train station make for easy access, with car and coach connections well established too.
Hue Ecolodge is like nowhere else in central Vietnam, and along with its sister resorts in Mai Chau and Can Tho, it is paving the way for more sustainable tourism in one of the most incredible countries in the world. Whether it is a relaxing break or cultural discovery that you are after, Hue Ecolodge offers the best of both worlds, providing a luxury stay whilst retaining every element of authenticity. See you there.
Share This