Hue Ecolodge

A true hidden gem
HUE TOURS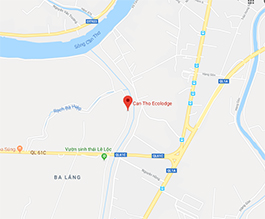 A taste of Hue's "Thanh Trà"
Posted date: 9/13/2018 9:56:38 AM
Set in Thuy Bieu village, just a short boat ride from the centre of Vietnam's ancient capital, Hue Ecolodge has managed to retain the wild side of Vietnam. Surrounded by tropical forests, mountains, fresh-flowing rivers and ancient pagodas, Hue really has something to appease every traveller. In this region, fruit trees have quite literally blossomed thanks to the mico-climate and local geography, creating a charming orchard-like landscape, with splashes of fruity colour.One defining feature of this resort is the abundance of Thanh Tra (Pomelo) trees.
The impressive Thanh Tratree bears the pomelo, a uniquespecies of grapefruit that over centuries has accumulated great cultural and regional significance – it is known as the King's fruit and is consumed in mind-boggling amounts for Tet, the Lunar New Year celebrations.In Autumn time, large-sized and sweet-tasting pomelos almost comically dangle from trees, over-hanging the exotic world down below. If you are lucky enough to have your visit coincide with pomelo high-season, you'll then truly be able to appreciate how these impressive fruits are a defining feature of the cultural and physicallandscape.
Visit Hue in spring time and you'll see the pomelo tree in bloom. White, fragrant clusters of pomelo flowers will grace the end of every branch – the beginning of the fruit's busy six-month journey. By summer the flowers will have transformed into small, bright-in-colour, yet unripe pomelo's, and by autumn the tree branches will be drooping with the weight of the fully-grown, ripe fruit. By winter any uneaten fruits will fall to the ground, biodegrading back into the tropical soil from which they came, with the biological intention of producing a new tree.
The beautiful pomelo orchards give Hue Ecolodge a different appearance and feel all year round depending on the stage of the fruit. During fruit season, expect to see pomelo on the menu and the interesting ways our award-winning chefs incorporate it into meals! Pomelo is just one example of how local and seasonal foods are used in Hue Ecolodge restaurant for eco-friendly purposes. In this way, guests get to taste true cultural flavours, whilst dining in an environmentally responsible way.
Share This